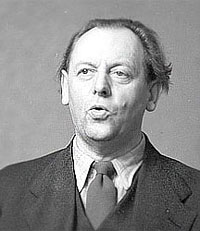 The Kurt and Ernst Schwitters Foundation controls the usage rights to all works by Kurt and Ernst Schwitters.
The
reproduction rights
for visual fine arts by both artists are represented by the copyright collecting agency
VG Bild-Kunst in Bonn
. Please apply to the VG Bild-Kunst or the equivalent partner institutions abroad for reproduction licences or information on terms and tariffs.
The
usage rights
for literary works by Kurt Schwitters are administered by
Dumont-Buchverlag.de in Cologne
(see exception below).
Please contact Judith Habermas at Dumont-Buchverlag
Phone +49 (0)221 / 224-1942 /
Fax +49 (0)221 / 224-1939
E-mail
Habermas@Dumont-Buchverlag.de
The ancillary rights to the works known as the Anna Blume texts are owned by
Arche Verlag in Hamburg,
E-mail
Hella Böhmer-Voigt
The
performance rights
for literary work by Kurt Schwitters are administered by:
Gustav Kiepenheuer
Bühnenvertriebs GmbH
Phone ++49 (0)30 / 897 18 40
Fax ++49 (0)30 / 823 39 11
E-Mayl
info@kiepenheuer-medien.de
www.kiepenheuer-medien.de
© Kurt and Ernst Schwitters Foundation