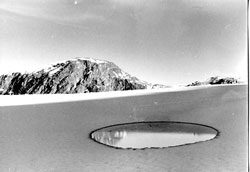 The photo archive comprises more than 100,000 photographic works by Ernst Schwitters, taken between the late 1920s and 1993. It includes approximately 400 vintage prints and 11,000 archive prints, almost 22,000 black and white negatives taken mainly between the 1930s and 1950s, and more than 80,000 small format slides dating from the mid-1940s.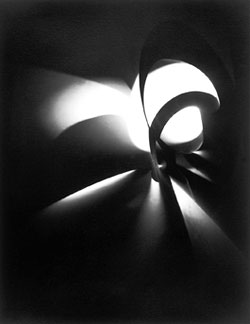 The early abstract
photograms
and 1930s photographs dealing with the Norwegian countryside and cultural history deserve special mention. They demonstrate Ernst Schwitters's lifelong interest in
patterns and structures
. In addition to
landscapes
, the photographs focus on
portraiture
,
industrial and architectural subjects
and
nudes
. There are also
journalism
photos, including a series of 224 negatives documenting the Quisling trial in Oslo.
The archive incorporates a library with catalogues and journals containing published material by Ernst Schwitters, as well as his literary estate (including essays and lectures on photography). Several typographic and sculptural works by Ernst Schwitters from the Norwegian period prior to 1940 have also been preserved.
© Kurt and Ernst Schwitters Foundation