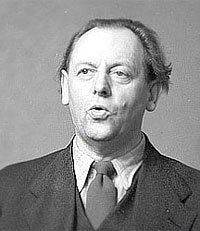 The Kurt and Ernst Schwitters Foundation controls the usage rights to all works by Kurt and Ernst Schwitters.
Statutory copyright protection for the works of Kurt Schwitters ends on 31 December 2018, so it is in the public domain from January 2019. Any use of his works no longer requires permission or payment. Inquiries for licences for Schwitters works will therefore no longer be processed. Please note that the independent rights of photographers who take pictures of Schwitters works still have to be observed.
The
reproduction rights
for the work by Ernst Schwitters is represented by the copyright collecting agency
VG Bild-Kunst in Bonn
. Please apply to the VG Bild-Kunst or the equivalent partner institutions abroad for reproduction licences or information on terms and tariffs.
© Kurt and Ernst Schwitters Foundation