Page
1 |
2
|
3
|
4
20 June 1887
Curt Hermann Eduard Carl Julyus Schwitters is born to the shop owners Eduard and Henriette Schwitters (née Beckemeyer), in Rumannstrasse number 2 in Hanover.
1894
Starts school at the Modernes Realgymnasium I, Hanover.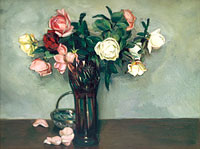 1900
Travels with his father to the World Fair in Paris.
1901
Nervous disorder, first epileptic seizure.
1905
Produces first pictures.
1908-1909
Studies at the School of Applied Art, Hanover. Taught by Richard Schlösser.
1909-1915
Studies at the Royal Saxon Academy of Art in Dresden on the recommendation of his teacher Richard Schlösser. Summer semester 1909 to summer semester 1911: attends Carl Bantzer's painting class; from winter semester 1912-13 onwards member of master class of Gotthardt Kuehl; additional tuition from Emmanuel Hegenbarth (animal painting), Hermann Dittrich (anatomical and nude studies), and from literary historian Oskar Walzel. Granted leave from studies in summer semester 1912 and from winter semester 1914-15 onwards, removed from students' register on 9 August 1915.
Writes first poems.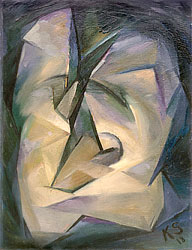 Summer 1909
Joins class of Carl Bantzer in a painting excursion to artists' colony Willingshausen in Hesse.
Spring 1911
The Hanover Kunstgenossenschaft art cooperative (local grouping of the national Allgemeine Deutsche Kunstgenossenschaft) turns down Schwitters' pictures for inclusion in the spring show of the local art society, the Hanover Kunstverein.
August 1911
Represented for the first time in an exhibition (contributes four still-lifes and the portrait of his mother to a show at the Hanover Kunstverein).
Autumn 1911
Applies to Berlin Academy. Turned down as "untalented" after four-week probation period.
February-May 1913
First inclusion in the "Grosse Kunstausstellung" exhibition at Hanover Kunstverein; contributes again 1914-1918, 1926-27, 1929-1931 and 1933-34.
September/October 1913
First inclusion in the autumn show of Hanover artists at the Hanover Kunstverein. Contributes regularly up to 1934.
Summer 1914
Trip to Lake Garda.
August 1914
Outbreak of First World War. Returns to Hanover.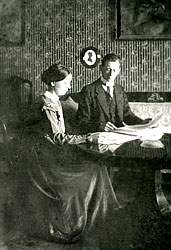 13 June 1915
Engagement to Helma Fischer.
5 October 1915
Marries Helma Fischer; the couple moves into a flat on the second floor of his parents' house at Waldhausenstrasse 5, Hanover. Sets up a studio in his parents' flat on the first floor.
Winter 1915-16
Honeymoon journey to Opherdicke, Westphalia.


9 and 17 September 1916
Birth and death of Gerd, their first son.
1917
Interest in Expressionism and abstract art. Begins the series of oil paintings entitled Abstractions. Meets the critic, journalist and advertising specialist Christof Spengemann in Hanover, who introduces Schwitters to the town's literary circles; a lifelong friendship begins between the two families.
12 March-19 June 1917
Soldier in Reichs-Infanterieregiment 73. Declared unfit for service.
May/June 1917
Represented for the first time in the special show of Hanover artists at the Hanover Kestner-Gesellschaft (founded in June 1916).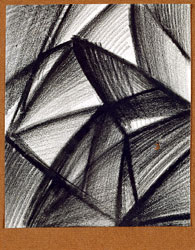 25 June 1917-28 November 1918
Auxiliary military service as a mechanical draughtsman in Wülfel ironworks, Hanover. Hands in notice in order to devote himself to painting.
Wintersemester 1917-18

Enrols in architecture department of the Royal Technical High School, Hanover.
1918
Produces an extensive series of abstract drawings as well as the series of oil paintings entitled Expressions.
January/February 1918
Meets Kate Steinitz, an artist and patron in Hanover. A lifelong friendship begins.
February/March 1918
Contributes to the first show of the Hanover Secession at the Kestner-Gesellschaft. The Hanover Secession was founded in June 1917; Kurt Schwitters joined at the beginning of 1918; included again 1919-1921 and 1932.
June 1918
First included in a show at Herwarth Walden's Sturm gallery in Berlin (together with Albert Bloch, Emmy Klinker and Elisabeth Niemann); exhibits there regularly up to 1928.
Herbst 1918
Meets Hans Arp, Raoul Hausmann and Hannah Höch in Berlin. Beginning of lively artistic exchange and lifelong friendships. Produces first collages.
16 November 1918
Birth of
son Ernst.
Winter 1918-19
Produces first assemblages. Schwitters invents the term "Merz" for his art. All subsequent activities designated "Merz", and propagated as such. Even after turning towards abstraction, he continues to produce figurative works in the post-Impressionist style.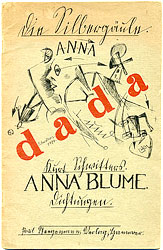 1919
Produces first
Stempelzeichnungen
(rubber-stamp drawings) and graphic prints; begins series of Dadaist watercolours.
Becomes a member of the IVEKF (International Association of Expressionists, Cubists and Futurists), founded by Herwarth Walden, Rudolf Blümner and others.
May 1919
Meets Richard Huelsenbeck in Berlin.
Establishes written contact with Tristan Tzara in Zurich.
July 1919
First public showing of
Merzbilder
(Merz Pictures) in the 76th exhibition of the Sturm gallery in Berlin, together with work by Magda Langenstrass-Uhlig.
Late 1919
Publication of the book
Anna Blume. Dichtungen
as part of series
Die Silbergäule
(nos. 39/40), Paul Steegemann Verlag, Hanover.
Page 1 |
2
|
3
|
4